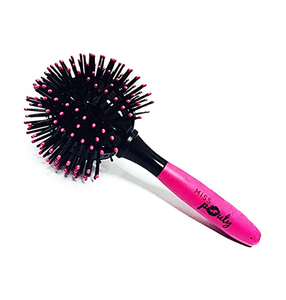 Miss Pouty are proud to present the 8 in 1 Amazeball Brush. It's easy to use and ideal for long, short, thick and even thin hair.
The Amazeball lifts and styles the hair as you brush from front to back and side to side. Just roll the brush keeping it on the scalp at all times. Do not lift the brush away from the scalp. For longer hair styles, it will never pull or break the hair and it will cut blow drying time down by half thanks to the large vents and size of the head. Kids love it too as it's perfect for de-tangling and guarantees no more tears
Length: 22 cm
Diameter: 10.5 cm
Shipping
Free Worldwide Shipping!