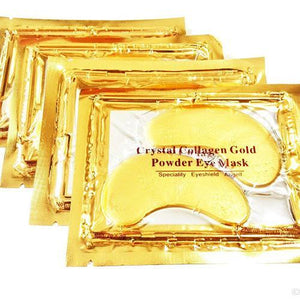 The Miss Pouty Gold Collagen Eye Mask are designed to hydrate skin, these collagen masks can whiten and illuminate face and eyes area as well as provide a fresh look. The Gold Collagen Eye Mask targets fine lines and wrinkles, loss of elasticity and firmness, puffiness, dark circles and dryness. 
For best results use these under eye patches twice a week for a month, then as needed for a little pick-me-up.
Shipping
Free Worldwide Shipping!